Bin Cleaning
In most cases due to HOA or city standards, your trash and recycle bins have to be stored out of sight. In many homes that means that they are likely stored in the garage.
It doesn't take long for even the smallest odor to get out of control. Attracting flies, maggots and other critters. Not to mention that you have to come in contact with the nasty bin when you set it out and bring it in on your sanitation day.
We will clean and sanitize your bins with 200 degree water, deodorize them and leave them looking and smelling better than new.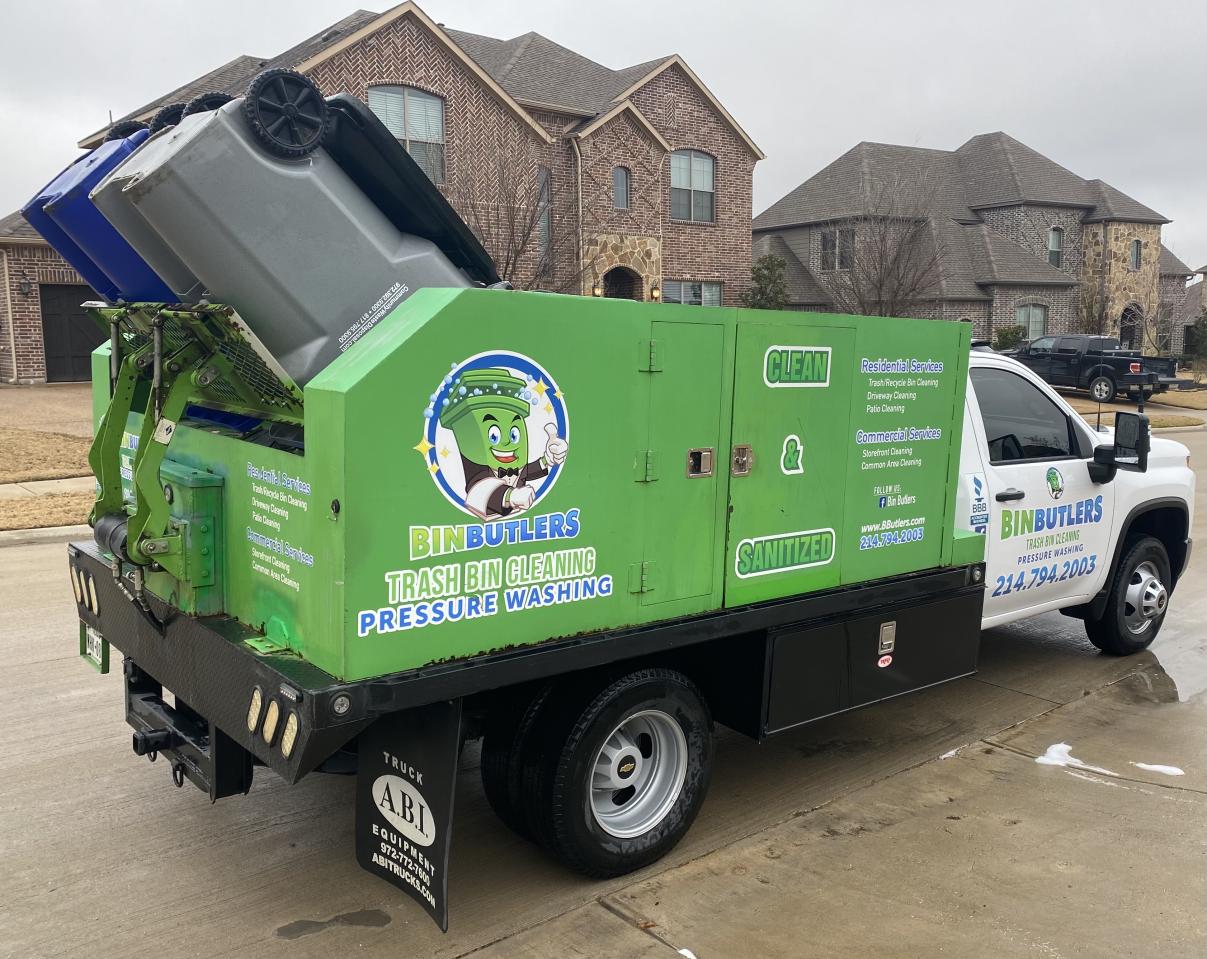 Residential Pressure Washing
Bin Butlers offers pressure washing services for exterior spaces and property.
Driveways
Patios
Pool Areas
Walkways
Fences
Contact us today for more information or to request a free estimate for your pressure washing project.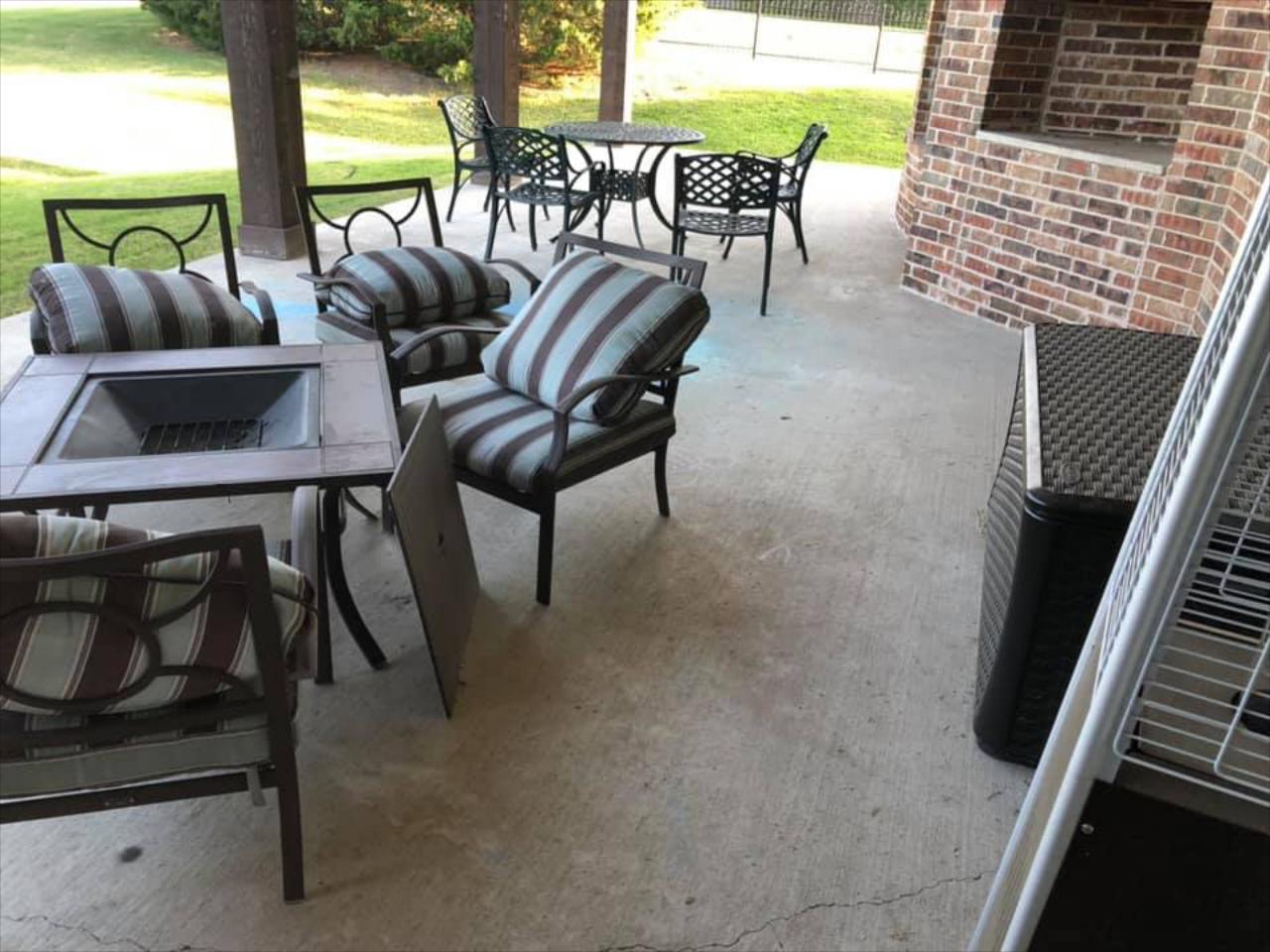 Fleet Washing
You don't get a second chance at first impressions.
Let Bin Butlers focus on keeping your fleet sparkling while you focus on operating your fleet and your business. Our team has experience and the right equipment to remove all kinds of road grime, greases, and oil that make your equipment look worn, dated, and old. Large or small, we have services available to fit your needs. Contact us today to discuss your fleet maintenance needs and let us tell you more about how our services can help you better focus on your operation.
We look forward to working with you.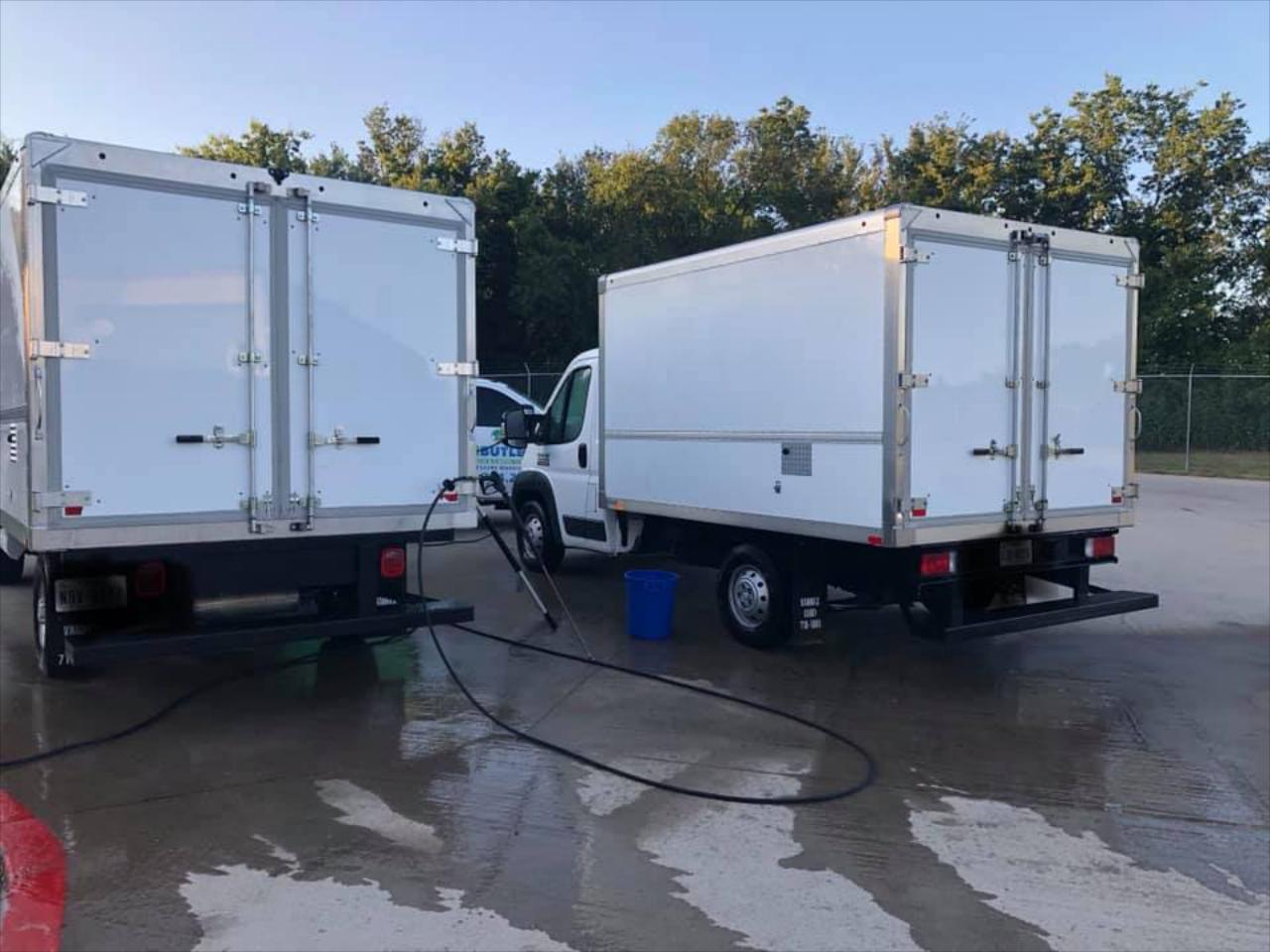 Commercial Pressure Washing
Let Bin Butlers help you maintain your property or prep surfaces for projects like painting and repairs. Our team has the equipment to handle these projects safely and quickly while staying on schedule and on budget.
Our goal is to help our clients with all types of maintenance and repair projects with professional pressure washing services. Our commercial property services include:
Siding and roof cleaning to remove algae, mildew, and mold.
Gutter cleaning to keep things flowing smooth and keep your property dry.
Pressure washing of driveways, sidewalks, and patios.
Rejuvenate tennis and basketball courts, pool areas, and other recreation spaces.
Sanitizing dumpster areas.
Emergency graffiti removal.
Contact us today for additional information and to request a quote for your next exterior commercial property clean up project.