Bin Butlers
Cleaning is our business
Veteran Owned and Operated
Whether it's your trash and recycle bins, your fleet trucks, your business storefront or your outdoor entertainment area we are here to help. Contact us today to get started.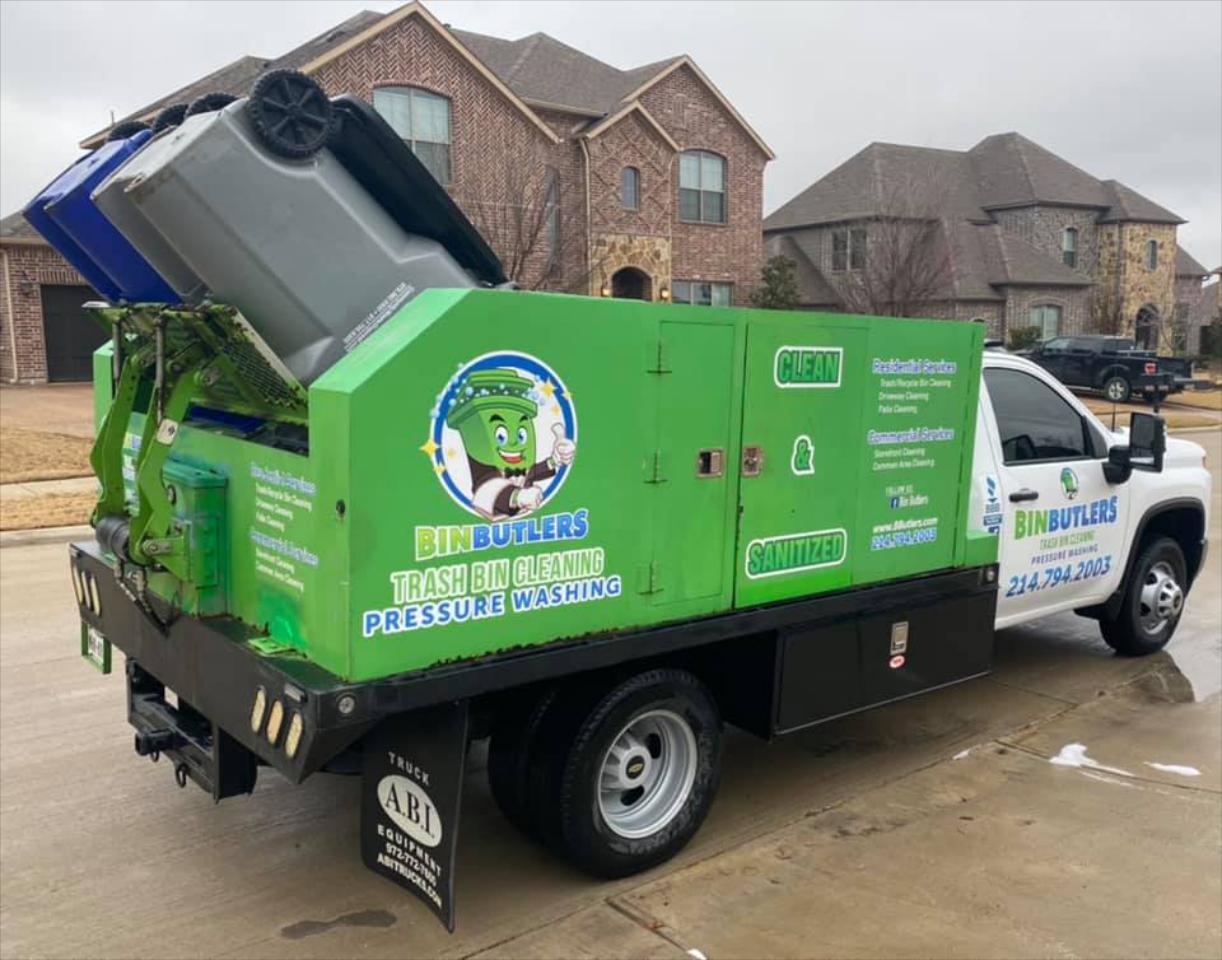 Let us do your dirty work!
We Clean and Sanitize
Your Trash and Recycle Bins
Bin Butlers is locally owned out of Rockwall, Texas. We offer a variety of residential and commercial cleaning services including trash and recycle bin cleaning, pressure washing, fleet washing, and much, much more. We are dedicated to delivering professional cleaning and friendly customer care for an exceptional customer experience.
With plans starting at just $24.95 you can't afford not to call us.